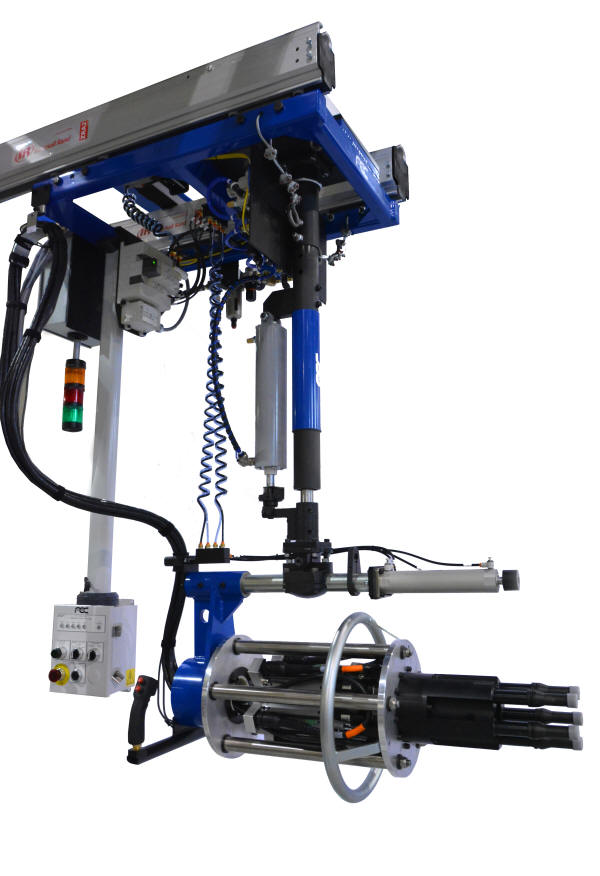 Application: Wheelnut (Lug) Assembly Machine.
System: AFC-3000 - LH / RH (5) Spindle Wheelnut Rundown
Features: Manual head placement to vehicle on overhead X-Y Trolley system, tracks and held to vehicle once fastening started (pulled by vehicle conveyor). Manual head rotation for lug alignment. Light weight head design. Auto head kick-off and wheel marking system. 2 inch stroke spindle assemblies with heavy duty housing to prevent spindle torsion. Panel PC running AFC3000 User Console Software (programming and monitoring) collects local data while AFC3000 Ethernet I/P interface sends fastening data via messaging function to PLC for network storage.