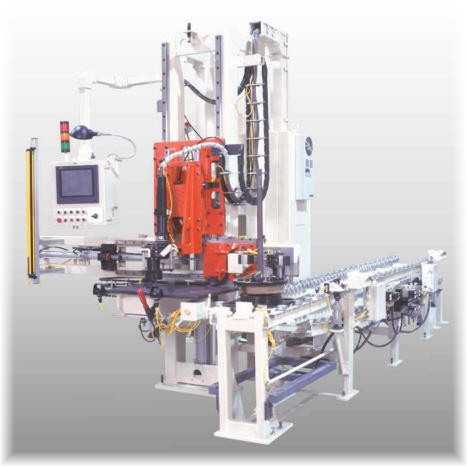 Application: Axle Lock Nut Rundown with automatic part presentation and conveyor.
System: (1) Spindle AFC-1500 Fastening System
Features: Automatic part pick & place from part conveyor onto machine fixture, pallet over/under delivery system & HMI (Human Machine Interface) Display & Control. High Torque (250Nm) rundown is automatically controlled and recorded in the AFC1500 control system.