NEW! The Micro-Nutrunner is now on the AFC3000 platform!
Now you can use MFT tools running on the AFC3000 controllers using all the functions of the AFC3000 system! (fieldbus I/O interfaces, connect multi-spindle configurations, internally sequence the MFT tools, etc.) Contact FEC for more information

EVOLUTION IN FASTENING TECHNOLOGY
Evolved from over 30 years of electric fastening experience, FEC's latest system, the AFC3000, provides our smallest and fastest nutrunner tools to date. Additionally, the marriage of the multi controller function into each spindle controller eliminates the need for a "Multi Unit" and allows the flexibility of each controller to be setup as a "Master" or "Slave". All that power in a smaller package.
PRODUCT FEATURES
1. PRODUCTIVITY

High speed, single cable nutrunner tools up to 3000rpm allow reduced cycle time for robot or flexing applications
'On the Fly' parameter selection allows multiple models to be run using different target torque/angle set points
Internally controlled spindle sequencing provides fast and simple setup for complicated spindle sequencing and reject retry strategies
2. FLEXIBILITY

Embedded multi-function into single unit - configurable as Master or Slave unit
'No Cost' AFC3000 software allows easy setup/monitoring
Up to 32 selectable sequences/parameters
Fieldbus interfaces available for I/O connection and data messaging (Ethernet I/P, Devicenet, Profibus, CC Link, etc.)
3. ACCURACY

Permanent Magnet motor/resolver provides accurate control of both torque and angle
Optional Overshoot Damper (Pat. Pend.) reduces overshoot in high speed applications
Intelligent Tool ID ensures proper tool and accuracy
4. ENVIRONMENTALLY FRIENDLY

Reduces energy, noise, heat, and space requirements, as well as maintenance over nonelectric systems
Low energy consumption due to digital motor control
Small, compact size saves plant floor space and weighs less
FULLY AUTOMATIC FASTENING
Fully automatic multi-spindle fastening systems can be configured for fixed or flexible spindle requirements. The use of our various fieldbus interfaces reduces field wiring to the station PLC while providing easy integration into the assembly line. A variety of data collection options are available.
SEMI-AUTOMATIC FASTENING
Semi-automatic fastening allows manual loading and unloading of parts while the assembly operation is completed automatically. One master controller provides total sequencing function internally to the fastening systems for up to 32 spindles. The need for time consuming and complicated PLC programming to sequence the spindles is eliminated.
MANUALLY OPERATED FASTENING
Manually operated single or multi-spindle fastening systems, which can be suspended from Ergo Arms or spring balancers, are able to be configured for fixed or flexible spindle requirements. Spindle positioning can be done automatically or manually.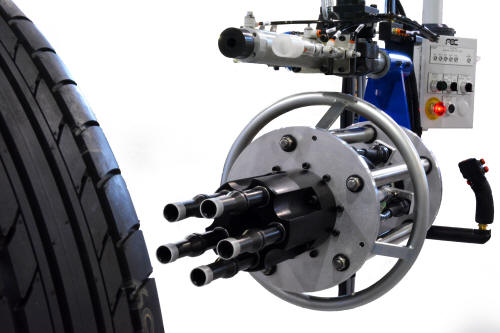 TOOL STYLES
STRAIGHT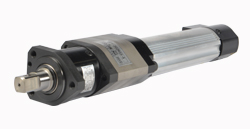 Straight tools are used for most common, accessible applications.
---
OFFSET
Offset tools are offered for applications with smaller fastener center distances not obtainable by standard straight tools.
---